FORTRESS Technique Cricket Training Balls
FORTRESS Technique Cricket Training Balls

Flat Sided Cricket Ball - Develop Your Cricket Bowling Techniques
ENHANCED BALL FEEL
Constructed with a cork centre & PVC outer layer, the practice cricket ball has a raised seam to provide bowlers with a natural ball feel.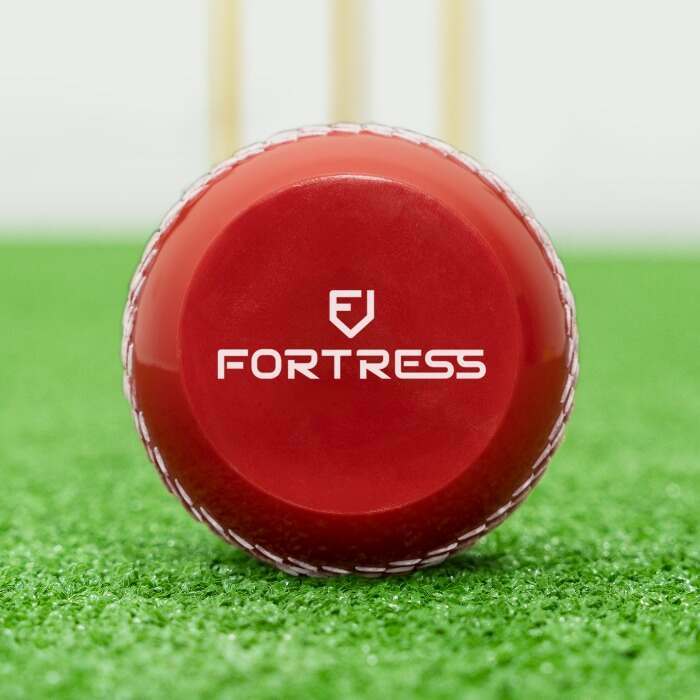 ESSENTIAL TRAINING AID
The FORZA Technique Cricket Ball is a perfect training aid for bowlers to receive instant visual feedback to improve their bowling technique.
DOUBLE FLAT SIDED BALL
Due to the double flat sided nature, the training ball for cricket helps bowlers improve their technique & to focus on the ball release from the hand.
Description
FORTRESS Technique Cricket Ball - Essential Cricket Coaching Equipment
The practice cricket balls are the perfect coaching aid for players looking to master their ball release. Designed with double flat sides, the FORZA Cricket Training Balls ensure that a correct bowl will carry through to the stumps providing easier tracking movement for coaches. Also, the flat side feature helps bowlers have the correct ball hold & release when aiming to be pitching off the seam. Used by professionals, the unique cricket ball provides instant visual feedback on direction of the seam in the air & rotation of the ball. This allows coaches to understand what the ball is doing in the air after the release & aid bowlers to improve their technique. Boasting a raised seam for a traditional cricket ball feel, the technique ball has a PVC outer layer with a cork centre & weighs 150g. Packs of 1 or 6 available.
Allows bowlers to perfect their straight line ball release to take their game to the next level
Unique double flat ball design develops ball holding with easier ball traction for coaches
Essential for coaches looking to aid their bowlers & take their game to a professional level
Flat cricket ball has a traditional cricket ball feel with a raised seam & features a cork centre
Technique ball can be used as a useful catching aid – packs of 1 or 6 available
Net World Sports offers a wide range of Cricket Equipment. For more, please see the essentials above.
Specifications
FORTRESS Technique Cricket Ball SPECIFICATIONS
DIMENSIONS:
Ball Weight: 150g | 5.3 oz.
MATERIALS:
PVC outer layer
Cork core
MISCELLANEOUS:
Double flat sided ball
Raised seam
Suited for indoor & outdoor use
Colours: Red
Don't just take our word for it
Cricket balls have a unique flat side, which make it easier to coach and develop our players
Want to chat?
Contact us here and we'll get back to you as soon as possible.
Buy today, play tomorrow
Express delivery available
Questions & answers
Ask fellow customers what they think!
Hide Q&As
Questions & Answers
No one has asked a question yet!