FORZA Training Marker Cones [10 Colours]
FORZA Training Marker Cones [10 Colours]
PROFESSIONAL TRAINING AGILITY MARKER CONES
DURABLE AGILITY CONES
Boasting a heavy plastic design to easily deal with impact, the agility markers can be used in all weather conditions. The durable design is lightweight enough to be easily carried in a kitbag.
MULTI-COLOURED MARKERS
Packaged with a plastic cone storage holder for easy transportability, the range of fluorescent cones ensure easier visibility in winter which minimises the chance of player collision.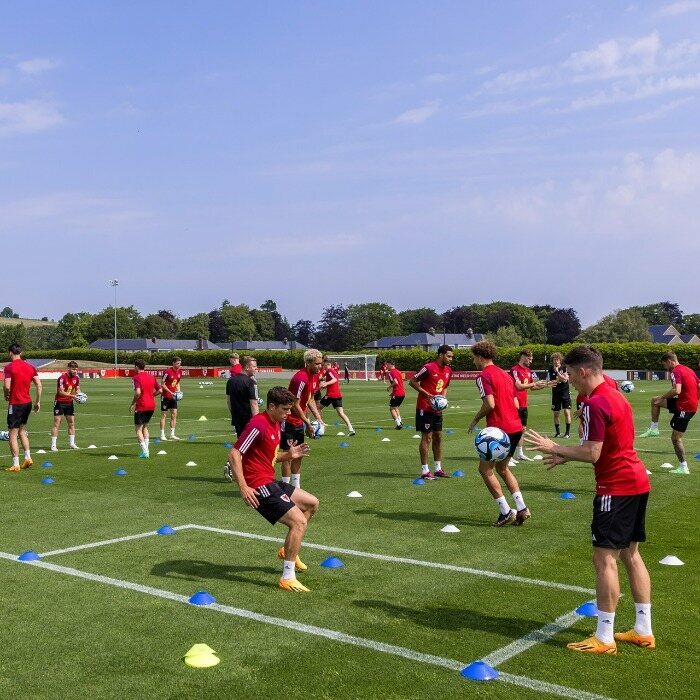 PROESSIONAL COACHING EQUIPMENT
The FORZA Training Marker Cones are used by coaches West Ham Ladies, meaning these training cones are at the elite level for athletes looking to upgrade their training sessions.
Description
Ultra-Durable Multi-Coloured FORZA Marker Cones
Whether you're looking for plastic cones for fitness training or the best colourful cones for cricket, the FORZA Training Marker Cones are the ultimate multi-purpose training equipment for a variety of sports. Manufactured from a heavy-duty yet light in weight plastic, the space marker cones can be used on all surfaces and in all weather conditions, with a heavier design which protects against gusts of wind and misplaced boots. These field marker cones are a kitbag essential for all sports coaches.
All training marker cones are 7 inches (18.5cm) wide, 2 inches (5cm) tall and weigh 28g (1oz)
The weatherproof plastic marker cones are highly durable while retaining a lightweight finish
Essential coaching equipment for a variety of purposes, available in packs of 50 or a jumbo pack of 1000
Comes equipped with a convenient plastic cone stand which provides a great storage and transport solution
Sports training marker cones suitable for football, cricket, tennis, rugby, handball, baseball, basketball, Gaelic football, volleyball and much more
Designed to create highly visible, fluorescent pitch markings, the coloured cones come in a range of 10 bright colours. Multi-coloured, orange, pink, red, yellow, electric blue, sky blue, black & white plastic cones are on offer, allowing you create vivid boundaries for your training sessions. The ultimate football cones for coaches, the disc marker cones are supplied in packs of 50 or 1000, ensuring that you have an adequate supply of training equipment ahead of the season.
The versatility of these dome marker cones makes them suitable for use in a wide variety of sports as well as for extra training at home. Applying these agility marker cones to your fitness drills will increase the effectiveness of your training, with an increased focus due to the luminous colours. For storage and transportation purposes, the sports space cones are supplied with a tough yet lightweight plastic carry stand. Take these marker cones onto the training pitch and improve a variety of attributes.
PLEASE NOTE - Net World Sports also stocks the FORZA Training Cones Pick-Up Tool (Cone Champ) which features an innovative retractable hook which will effortlessly collect large amounts of marker cones. This cone collection tool can be found in the essentials drop-down above.
Specifications
FORZA Training Marker Cones Specifications
Colours
Multi-Coloured (Blue, Red, Yellow, Green & Orange)
Orange
Orange And Yellow
White
Pink
Red
Yellow
Black
Electric Blue
Sky Blue
Dimensions
Width – 18.5cm (7.5 inches)
Height – 5cm (2 inches)
Hole Diameter – 5cm (2 inches)
Weight – 28g (1oz)
Material
High-strength plastic manufacturing
Heavier design for stability
Suitable for all playing surfaces
Miscellaneous
Suitable for a range of sports, including football, tennis, rugby, cricket, basketball, lacrosse, Gaelic football, American football, baseball, netball, volleyball, badminton, pickleball, hockey, ice hockey and more
Also suitable for fitness drills at home or in organised club training
Available in packs of 50 or 1000
Don't just take our word for it
Exactly what I wanted great build.
Nice product. Will most likely order more.
SarniaFC got what we were looking for at a reasonable price
As expected. Would order again. Overseas shopping arrived very quickly!
They are bright and strong.
Want to chat?
We're here on

live chat

right now!
Or via phone or email if you'd prefer...
Buy today, play tomorrow
Express delivery available
Questions & answers
Ask fellow customers what they think!
Hide Q&As
Questions & Answers
No one has asked a question yet!